CALLOUT: Your stories for the Kind World on-air...
Hi everyone! Nate Goldman here, creator of Kind World. We're gearing up for the Kind World on-air debut, and we're looking for some remarkable stories of kindness to produce. Do you have a story of kindness you'd like to share? Just respond through this post with your story, or e-mail it to kindworld@wbur.org So, what's your story?
A Man Killed By Police In Brazil, And An Airline...
In 2007 Joseph Martin was celebrating his 30th birthday in Rio de Janeiro, Brazil. It was a beautiful night. The streets were packed, and people of all kinds were out and about. But that didn't stop the unthinkable from happening. After a verbal altercation with an off-duty police officer, Joseph was shot and killed. And just like that Joseph became a statistic — one of more than...
An Anonymous Envelope Saves The Holidays For A...
18 years ago, Kim Ross was juggling two part-time jobs, a college curriculum, and caring for a 10 year old daughter. "It was a difficult time for us," she says. Paying the bills wasn't always easy either, especially during the holidays when Kim would try to save up enough money to get her daughter something special. But one year, an anonymous envelope she found in her mailbox...
4 tags
Tracking The Ripple Effect Of Kindness
It was a busy Saturday afternoon just before Christmas.  I was the third person in line at the cash register at Trader Joe's in Shrewsbury, Massachusetts.  The first person in line was an elderly woman who was having a pleasant conversation with the cashier while helping to pack her 3 bags of groceries.  Behind her, and in front of me, was an athletic looking, middle-aged man.  Just before...
4 tags
Strangers Come To Honeymooners' Rescue After Car...
For their honeymoon, Steve Brykman and his wife decided to travel cross-country in their camper. When they reached Wyoming, they decided to take the scenic route, traveling up the Big Horn mountains to catch the view. Seeing as it was September, they thought nothing of it. But as they traveled up the mountain, the weather began to take a turn for the worse. A freak snow storm, they called it....
5 tags
With Help From Neighbors, A Struggling Family...
Living in poverty can generate stories of kindness, a certain quality of which—I imagine—cannot be experienced by even the slightly well-to-do. As a child, I was struck by my mother's accounts of her family's meager Christmases, which colored my sense of the meaning of the holiday. But for a middle-class, second-generation American child, those images—though lasting—could be, at best, a mere copy...
Anonymous asked: I still check this site every day in hopes of some uplifting news. Are you still there? Also, I submitted a story for Christmas. Any chance of it getting posted in time?
4 tags
The Best Of Kind World
Back in July, we launched this digital experiment called "Kind World." In it, we explore people's experiences with random acts of kindness. Over the last several months, we've collected dozens of stories and featured many of them right here on our Tumblr. So, to capture the warmth of the season, we compiled our favorite Kind World stories — each one demonstrating the overwhelming goodness...
Anonymous asked: If I submit a story by voice mail will you publish a text version or are contributors encouraged to do both?
1 tag
Apology For The Delay In Stories
Hey everybody - I just wanted to send out a note apologizing for the lack of content coming out of here lately. My time has been sucked up with another project that is set to end early next week, so don't you fret - Kind World will be back soon with more wonderful stories! In the meantime, if you have a story to tell about an act of kindness that had an affect on you, record it on our...
4 tags
Friends, Family, And Strangers Come Together After...
We had a horrible house fire last October. Devastated, not knowing yet what, if anything, could be replaced or repaired, I posted the incident on my Facebook Page. Within an hour, offers of help, food, a place to stay, a car to drive, came in from many people (including our banker and insurance agent). All of them followed through with their offers. There are a lot of good people out there;...
5 tags
Hurricane Sandy Knocks Out A Disabled Man's...
Crystal Evans has never met Nick Dupree. Nick lives in the Tribeca area of Manhattan and Crystal lives in Boston. The only time they speak is to share advice and stories on an online forum dedicated to people with mitochondrial disease - a disease they both share. Nick, however, has a much more severe case than Crystal, and though they are both wheelchair bound, Nick's disease requires him...
4 tags
5 tags
Picking Up A Hitchhiker Leads To Lesson In...
So I never pick up hitch-hikers as a rule. I don't know what moved me to do so today. I was heading from North Platte to Brady and he was just outside of North Platte. He jumped in and said "thanks for stopping". I said no problem, I'm going to Brady about 23 miles up the road, and I'll take you that far. As we were conversing, I noticed he reeked of booze. I also noticed...
Anonymous asked: Just a comment: I am having an unusually difficult bout with depression right now. When I awaken each and every morning, I am greeted instantaneously by fear, anxiety, and a sense of doom that hangs over me for the first 4 or 5 hours of each day. I survive by finding ways to distract myself from thinking about the environment and the UNkind world out there. And now that I've discovered...
5 tags
Stranded After September 11th, A Stranger Offers...
Angelique Tung flew from San Francisco to New York City on September 10th for a business meeting. The next morning, she entered the South Tower of the World Trade Center a little after 8AM. Then the first plane hit. She was told to evacuate, and while making her way down the stairwell to the ground floor the second plane hit. She made it to the ground safely, but come night time had no where she...
5 tags
After A Woman Loses Her Home, A Family Brings Her...
Shelley Fitzgerald is from Westford, Massachusetts and this past Spring she lost her home. Unsure of where to go or what to do, something wonderful happened. A family she barely knew offered their motor home for her to stay in, for free, for as long as she needed. Regularly, they would check in on her, and welcomed her into their family with open arms. Listen to Shelley's story below. ...
2 tags
Tell Your Story About A Random Act Of Kindness
I'm looking for more stories to feature on Kind World! So if you have a story about a random act of kindness, just leave a message on our voicemail (phone number on the picture above) and I may feature you on the site. Thanks so much! PS - be sure to leave your name and where you're from too :) -Nate
Anonymous asked: Hello, I just wanted to let you know that reading your Kind World stories always makes me smile, and sometimes tear up, and truly be grateful that at least one media outlet exists that is trying to bring some positivity to our world's news. Any time I'm having a bad day or feel down, I navigate over to this blog to catch up on posts I've missed- and I always leave with a smile. ...
5 tags
A Woman Remembers The Men Who Helped Her Father...
After World War II Peg Grandison and her parents moved outside of Massachusetts so her father could work at a textile company and make a very modest but livable income. His income, however, was not enough to pay for therapy to fix his stutter or even the bus ticket to get to Boston for treatment. And in a story that seems almost unfathomable today, the therapist in Boston as well as the...
5 tags
An Honest Cab Driver In New York City
So I was in New York this past Saturday riding in a taxi. About 2 minutes after I got out, I realized I had forgotten to get my suitcase and laptop out of the trunk. Unfortunately, the taxi was long gone and I didn't have a medallion number or any way to figure out what cab it was. My friends told me it was unlikely I'd ever see them again.  Well, a few hours later, I got a call on...
5 tags
The Story Of How Boston's Book Club For The...
Peter Resnik was walking along the Boston Common on a cold Boston winter when he spotted a man wearing a Giants jacket. For those who don't know, wearing a Giants jacket in Boston can attract attention. But it wasn't long before Peter discovered that the man wearing the Giants jacket was homeless. The story from here illustrates just how profound an effect being a decent and kind...
5 tags
User Submission: A Man And His Dog
I was walking my two dogs along the Charles River in Cambridge a couple of months ago and came across a homeless man fast asleep with his dog curled up beside him. The dog lay there, tucked into his master's hip, watchful, loyal and quiet.  Also beside the man was a bottle of water in a bucket, presumably to keep it cool during the night and his shopping cart of possessions. Something...
1 tag
Tell me which style you like better: just...
This week's Kind World piece is a little different from the usual ones we do. I'm experimenting with adding more sound in there. Tell me which style you like better - just interview with music, or do you like the sound effects in there too? I'm torn between the two and would love all of your feedback! -Nate
5 tags
From A Horrible Boston Winter, A Kind Tale Emerges
Boston winter's can be rough. And anyone in Boston remembers the winter of 2010 - snow storms regularly, ice buildup, frigid temperatures. Elizabeth Ryan remembers it well. Not only because of the terrible weather, but because of a story of that came as a result of it, which to this day, is one of her favorite stories to tell. Probably about a year and a half ago, I think it was...
6 tags
User Submission: Crisis Level 'Lost iPad'
It took me two years to save for and justify making the investment in an iPad … I am a single Mom and work for a nonprofit. As my 13 year old had reminded me "an iPad is a want, not a need." So I truly felt I had hit the jackpot when I finally bought my iPad last January. What a world! Words with Friends! Netflix Movies and TV Shows! Listening Live to WBUR at work! Books!...
5 tags
A Candy Factory And Lasting Memory
Christine P. had just taken her son, Michael, to the pediatrician to get his shots. Understandably, Michael left the doctor's office quite upset. So to cheer him up, his mother decided to take him to the NECCO Candy Factory in Revere, Mass. But when they arrived, it started raining. Buckets. And to make matters worse, the store was closed. It seemed that an effort to cheer up her son had been...
3 tags
User Submission: More Than A Doorman
About three weeks ago I was on a bicycle ride around the Willamette River in my new home state of Oregon.  I'd decided, since I'm soon coming up on my 60th (WHAT!!? when did THIS happen) birthday, I wanted to get out and be active for as long as I still could.   Coming around the bend on mile 8, cutting through the parking lot of the River View Hotel, a beautiful 5-Star Hotel on the...
5 tags
No Longer A Thankless Job: Retail Workers...
Kristin Z. worked at the Natick Mall in Massachusetts during the Winter of 2005. Christmas was just around the corner and when you work retail during the busiest week of the year, customers can get snappy, and workers can become exhausted. But one customer turned the craziness of the season completely around. And now, 7 years later, the story is told. Transcript: I never had a good Christmas...
4 tags
User Submission: Are those for me?
You know when you buy flowers for someone? And when you walk/cycle/take-a-bus home there is always, and I mean Always someone seeing them, and joking, 'Ah, are those for me?' or 'Awww you shouldn't haaave'.  At least were I'm from, that's what happens (Netherlands) So I figured I'd try this social experiment. The next time I bought flowers for...
5 tags
Voicemail Series: When A Camp Counselor Feels...
Fern K. is a camp counselor in Massachusetts and recently went through a particularly difficult break up with her partner. Understandably, she was feeling down. That's when a camper took it upon herself to do what Fern calls "the nicest thing anyone has ever done" for her. And the best part? The camper was only 12 years old. It's never too early to teach kindness. ...
spareunderthemattt asked: Transcribing = great idea. The audio is blocked for me. Anywhere else I can scoop these stories up or have you posted the transcriptions yet? Great stories. Can't wait for more.
Anonymous asked: I really wish Kind World was transcribed for the hard of hearing.
5 tags
A Distressed Woman, A Cab Driver, And A Friendship...
Jean Joselin has been a cab driver in Cambridge, MA for over 30 years. One day a woman got into his car clearly distressed. When Jean asked the woman what was wrong, the woman told him everything - she'd been dumped by her boyfriend and didn't know where to go. What happened next led to friendship, loyal clientele, and a beautiful story. Transcript: You know, one girl – she get in...
4 tags
Aaron's Last Wish: Get A Pizza, Leave A $500 Tip
This is just too good not to share. Aaron Collins passed away on July 7, 2012 and in his will he expressed one wish:   "Leave an awesome tip (and I don't mean 25%. I mean $500 on a f***ing pizza) for a waiter or waitress." And so Aaron's Last Wish was born. Seth Collins, Aaron's brother, has now started a charity fund to raise money to make Aaron's wish come...
2 tags
4 tags
A Single Mother's Story About The Kindness Of...
This is Danielle. Several years ago, Danielle was a single mom running her own daycare. Times were tough, and she needed the money. That's when her clients banded together, sat her down, and did something that Danielle couldn't believe. Here's her story.  Transcript:  I was a single mom just trying to get by with a young toddler and I was running my own daycare business. I had just a few...
5 tags
Voicemail Series: Strangers Raise Money For A...
Today, July 26, 2012 marks exactly one year since cancer overcame 5-year-old Leah Fernandes. She passed away only 4 months after her diagnosis. The treatment she received during that period was vigorous, aggressive, and expensive. That's when complete strangers raised thousands of dollars for Leah's treatment, which allowed her to spend her last four months together with her family....
Anonymous asked: Hello! I wanted to reach out and say that I love that you're doing this. I came across this page while doing my daily research for a similar (though much less professional) page I run on Facebook: The Human Kindness Blog. I'm definitely going to mention Kind World on my site, and I'm glad to see another entity collecting and publishing positive news stories on the web. We need...
4 tags
The Drive-Thru Game
Have you ever been in a drive-thru or paying the toll at a toll booth only to find that the car in front of you has generously paid for you? Well, you might have been riding behind Dennis C. You see, Dennis makes a game out of being kind to people and he has been ever since he was a teenager. Here he is explaining it. Music: Poor Boy, Minor Key by M. Ward Transcript: What I find is when you're...
6 tags
User Submission: A Prayer for Spiderman Under Wear
In 2005, just after Hurricane Katrina, I found myself on my knees in the Baton Rouge Convention Center, praying hard for size 4-6 Spiderman underwear.  (Look, this was not for a touchdown, so don't go there.) In 2004, I had returned home to New Orleans after spending several homesick years in the Midwest. The following year Katrina hit the Gulf Coast and I luckily stayed with friends in the...
Anonymous asked: I think the "experiment" is a success. PLEASE keep Kind World going. Love love love it.
5 tags
Voicemail Series: A Woman's Battle With Cancer...
Rick Colson of Watertown, MA left this voicemail for us describing the kindness of his neighbors during one of the most trying times in his life - his wife's battle with cancer. His story is at once moving, heartbreaking, and uplifting. My words give his story no justice. I'll let him do the talking. Transcript: My wife was diagnosed with an environmentally related form of breast...
5 tags
Finding Strength On The New York AIDS Ride
I met Julie B. on a rainy Tuesday morning at her home in Milton. The story she told me sent shivers down my spine. She spoke about the time she biked from Boston to New York on the New York AIDS Ride, and how close she came to giving up. But it was the kindness of one stranger who gave her the strength she needed to push on. featuring music by The Novel Ideas Transcript: It was 1996 and I was...
4 tags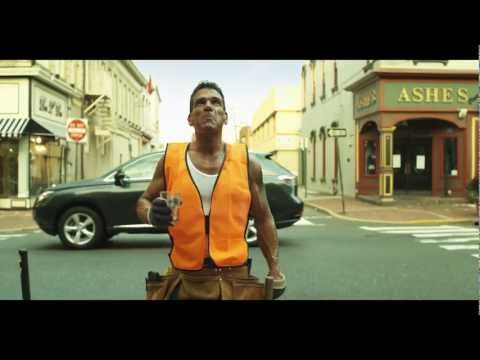 5 tags
Voicemail Series: "I'm A Real Life Superhero"
In the first of our Voicemail Series, we hear from Chaim Lazaros who dresses up in his own unique superhero persona he calls 'Life' and delivers food, clothes, and toiletries to the homeless. Here's his story:  [TRANSCRIPT]: My name is Chaim Lazaros, but I'm also 'Life.' I'm a Real Life Superhero, and that means I dress in my own unique superhero...
5 tags
38 Years Later, The Kindness of a Stranger Still...
       In March I met with Rebecca J. who told me about a trip she took to a department store 38 years ago. There she found a book she begged her mother to buy. This is the story of how she came to own that book, which she still keeps in her home nearly four decades later. Transcript: We went to Boston maybe every couple of years and we went shopping in downtown crossing, and I found this poetry...